Competitions – Uhunt Premium Members
We will now be running regular competitions for Uhunt Premium members, and we have some crackers coming up.
The Big Prize – Open Now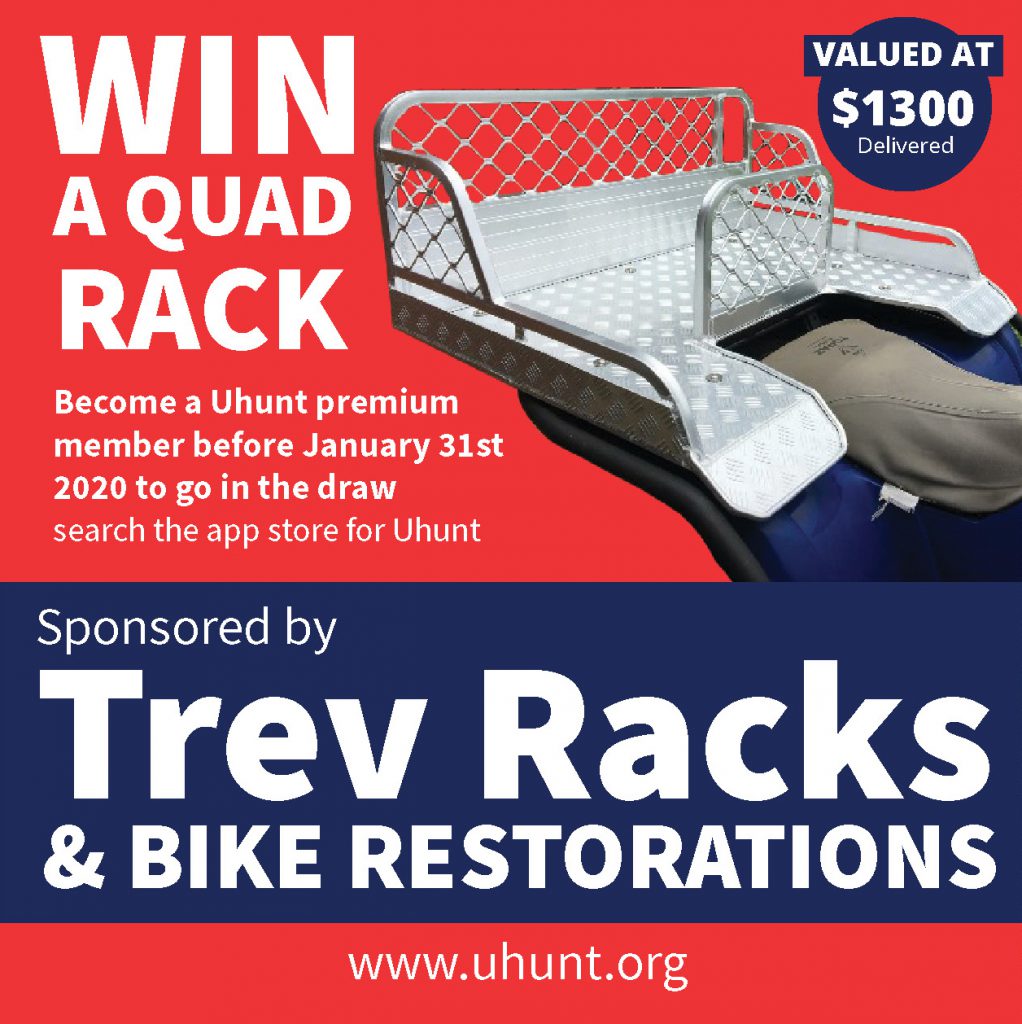 Why it pays to be a premium member
On Uhunt, you can do a lot of things, like share your photos and post classifieds, but if your premium member you can also watch all Bristle Up's previous films and the latest ones right within the app or on Uhunt.org. The video library is ever-growing with some awesome Uhunt exclusive films coming soon. You get access to GHC and our new Grunter Hunters, as well as our new Huntin and Fishin series. It's excellent value, but it get's even better, you can also read the magazines in the app or on the website, and get access to some bloody awesome competitions. We hope you will consider upgrading and supporting Uhunt, its a great place for hunters to share their content safely and away from greenie eyes and has some awesome content as well.
SNEAK PEAK OF WHATS COMING UP
We have some awesome photo and story competitions coming up over the next few weeks. Some of the prizes include Breastplates, tracking gear, apparel, and much more.